The order is delivered to the delivery address that you provide.
For delivery in Austria, products are delivered between 1 and 3 working days after payment has been received. This delivery period does not include public holidays and weekends.
Deliveries to other countries can sometimes take longer than one week.
There are no delivery charges for orders exceeding 25 €.
Delivery charges amount to 5.00 € within Austria and 8.00 € for deliveries within the EU.
Your order is insured throughout delivery and sent by registered post.
Your order will be sent via the Austrian Post AG and their partners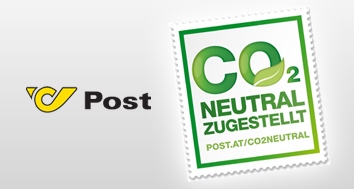 CO2 NEUTRAL DELIVERY via the Austrian Post AG (within Austria).